Our 12th Home - June 1969 to June 1970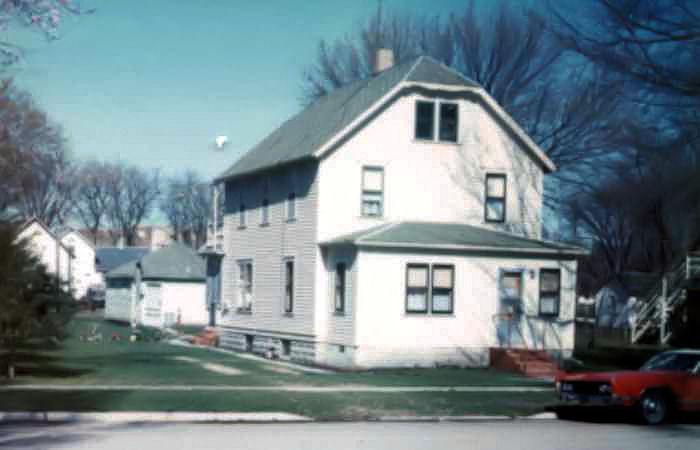 Box 372 Hector, Minnesota
The 1st landing on the moon was made
the day we moved
in.
This move was made from Mascoutah, Illinois when Continental Tele. purchased the phone company homed here in Hector. Vern designed the telephone plant to cut in a new central office in
Mound, MN
. It was a 75 mile drive to the Twin City suburb on Lake Minnetonka. All drawings were created in the office across the street from this house. See
city photo below
.
Here is Kelly in the sand box Vern had created in New Minden, Illinois
Bryan's 1st Airplane ride was taken here at the Hector Airport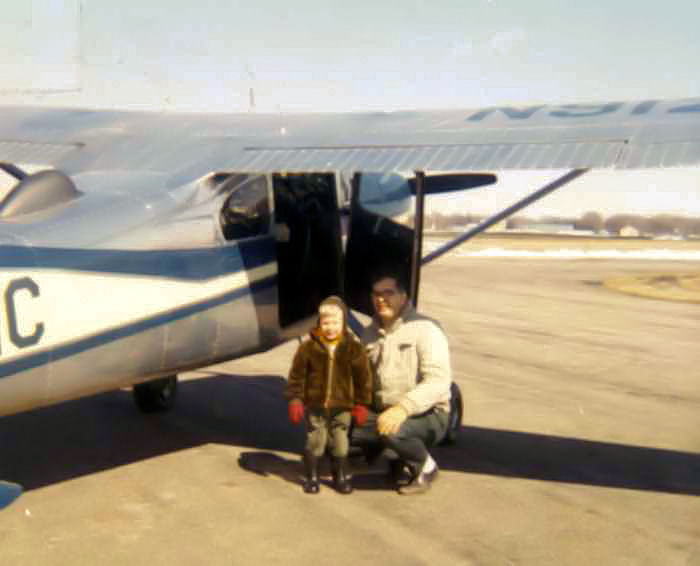 Here is Bryan with his girls

Aerial Photo of Hector, Minnesota in 2005
Home of CSI, and headquarters for Suttle Appraratus Corp.

Read: History of Hector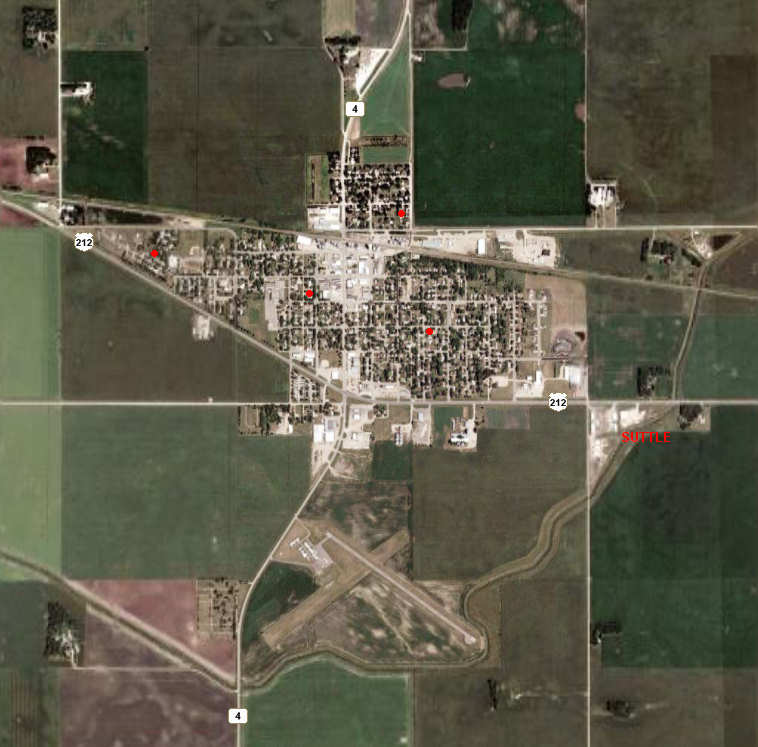 Here you can see how our house was near Telco Office.
The house owner lived in small house behind us and their son Roger at location shown north.
We purchased our 1969 Ford at marked garage. The church was east and south.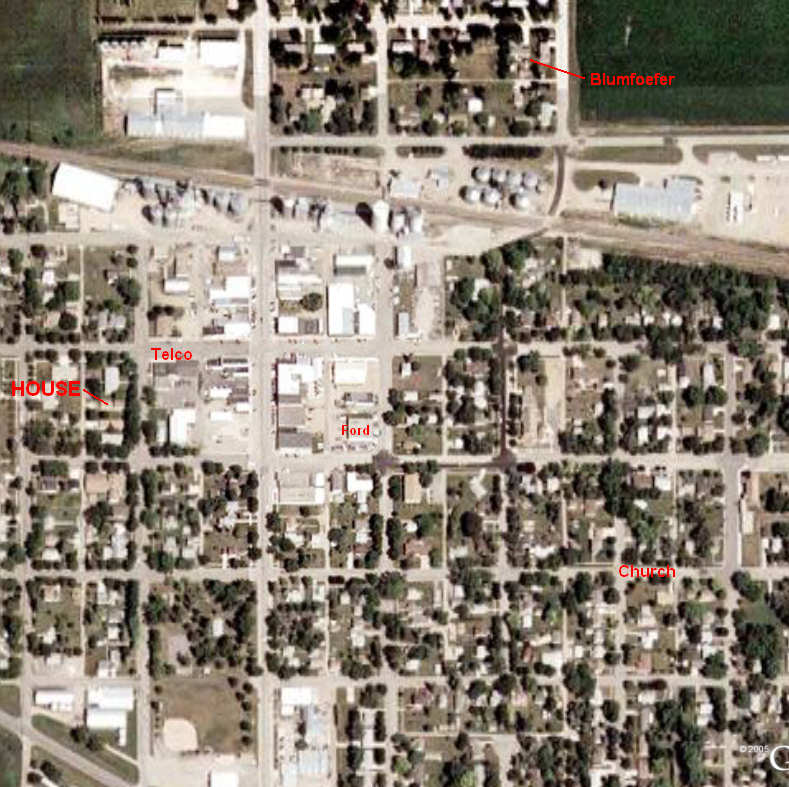 One location we enjoyed while here was Fort Ridgely located south on the Minnesota river.
We went sledding here. One person was killed here when their sled hit a tree.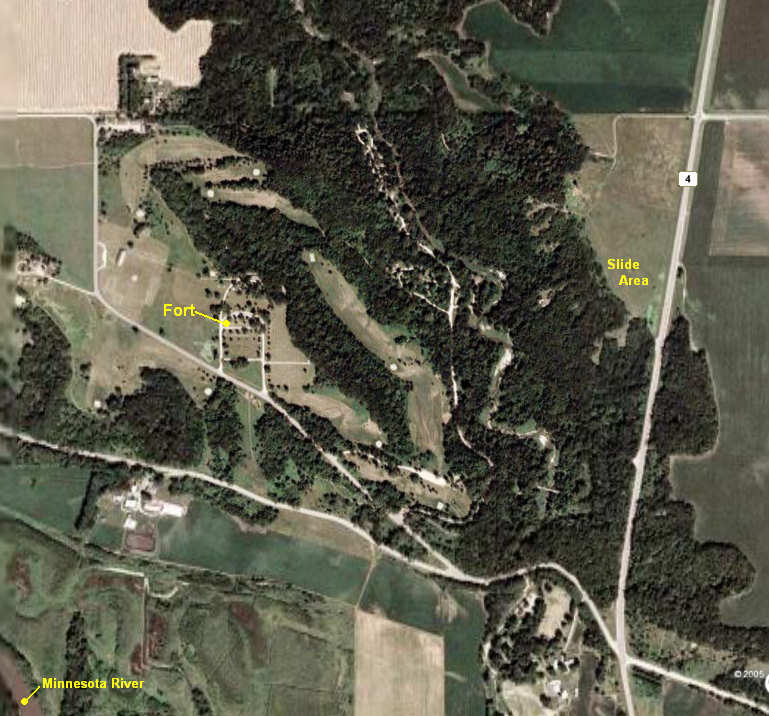 Go To: Minnesota Map