CLEAN E-MAIL
by Vern Bouwman
This is an old subject but I'll try and address it again.

You can create a habit of making the e-mail
forwarded
to you

, more enjoyable to friends, which you send it on to them.
In four [4] quick steps you can clean off the un-needed, misleading and harmful information.



Start by clicking the four buttons below.





Click Forward

Delete the FW's in the Subject Line

Delete the Mis-Leading Information

Delete END DATA
This is a very interesting e-mail; BUT the 1st half gets in the way.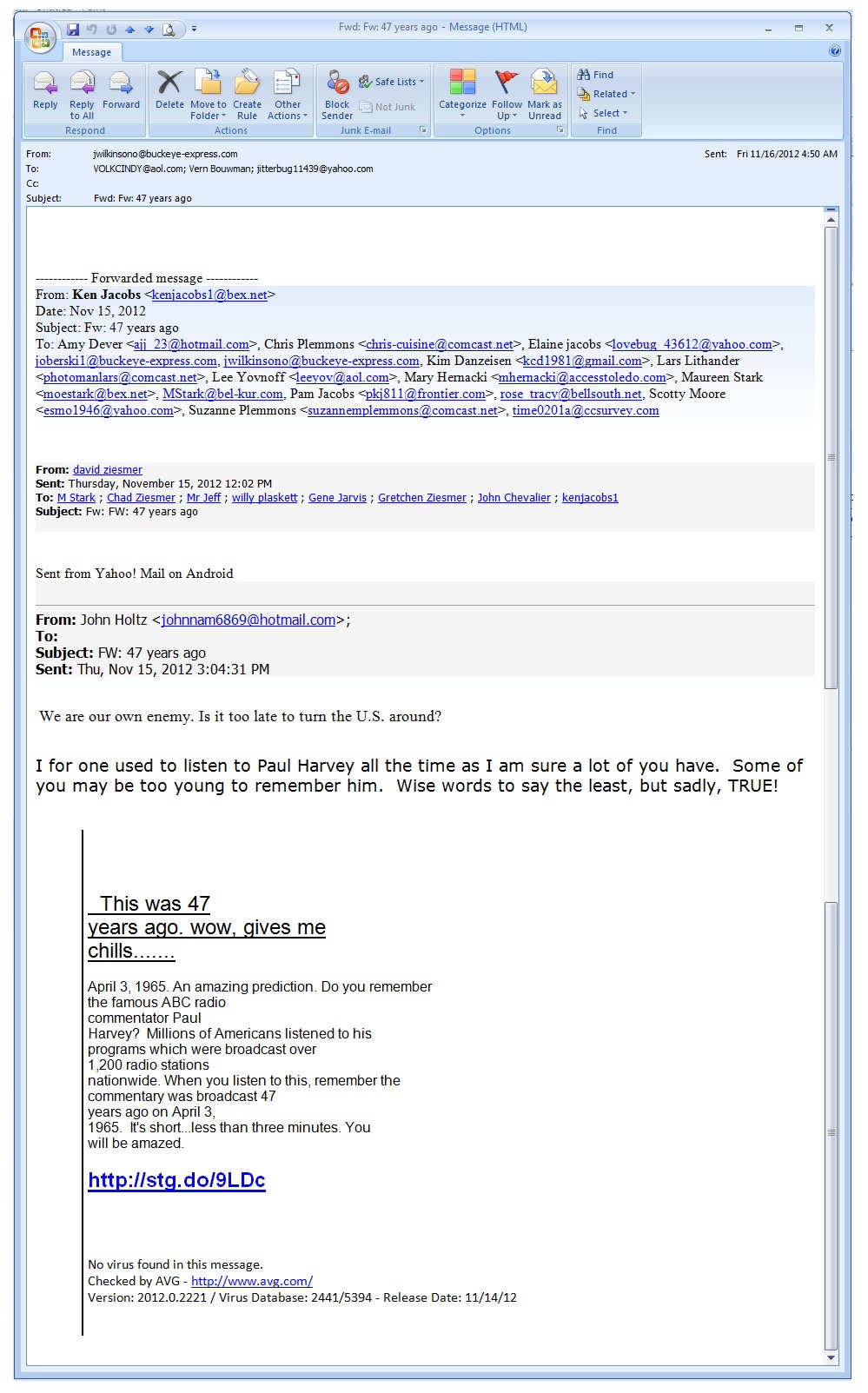 Please ignore the information shown in these examples: