Leo's Adventure
in PaPa's Play House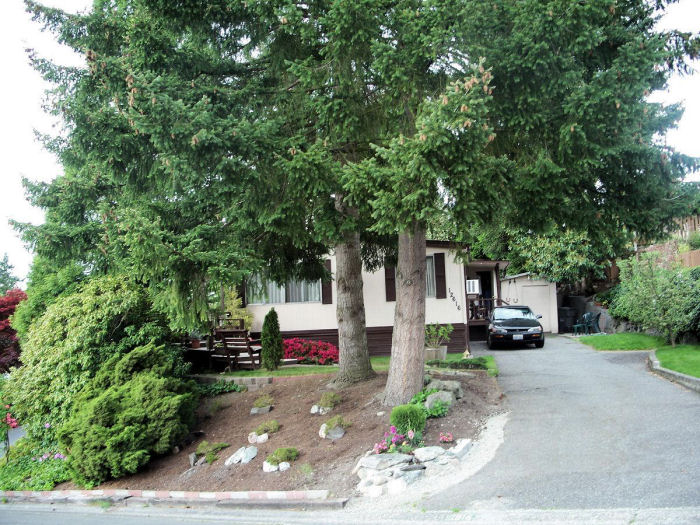 This is Vern (PaPa) and Letha's Home.
There is storage under the house just like any other modular home.
This one is a little different. PaPa has dug out tunnels to get around easy.

The tunnel Entrance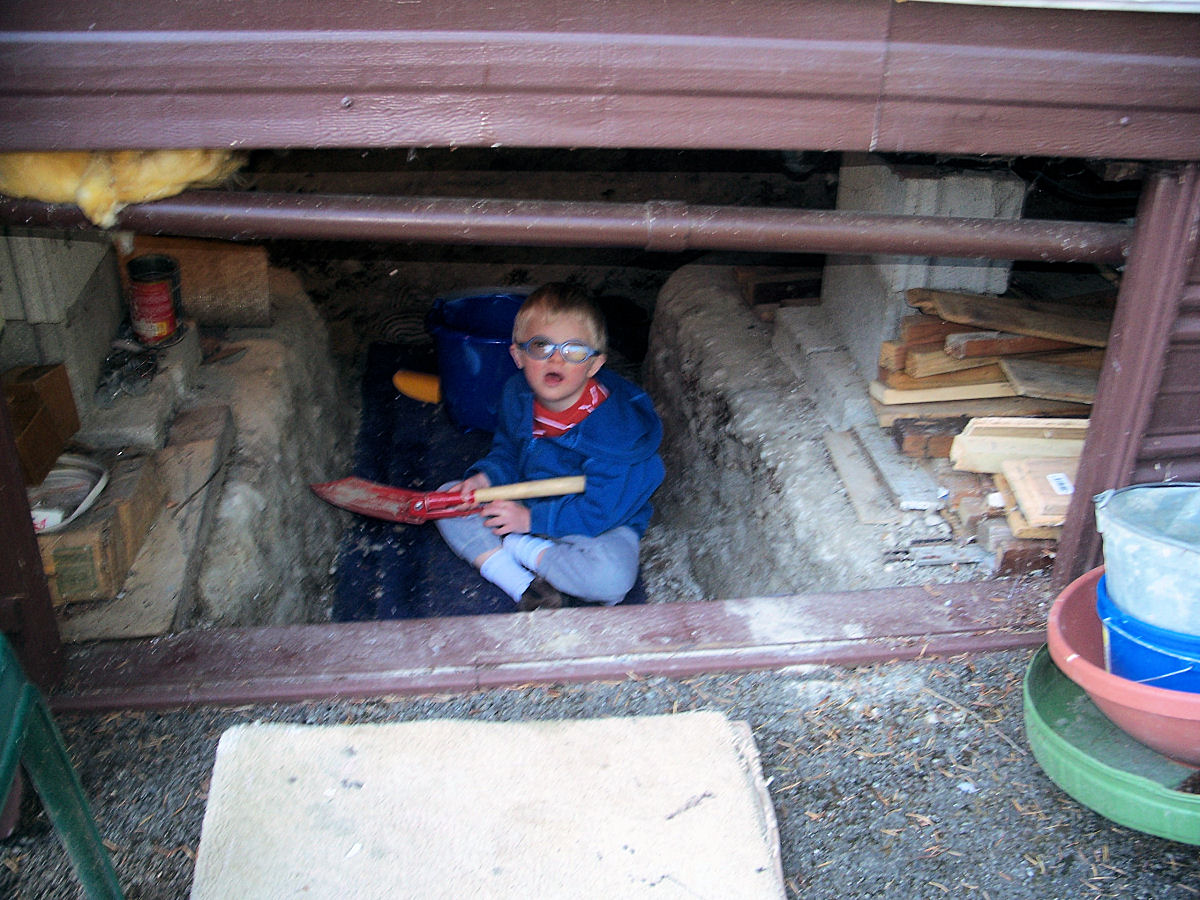 On October 5, 2012 Leo discovered the tunnels when he helped Papa

They gathered some left over tunnel dirt to put in the front yard.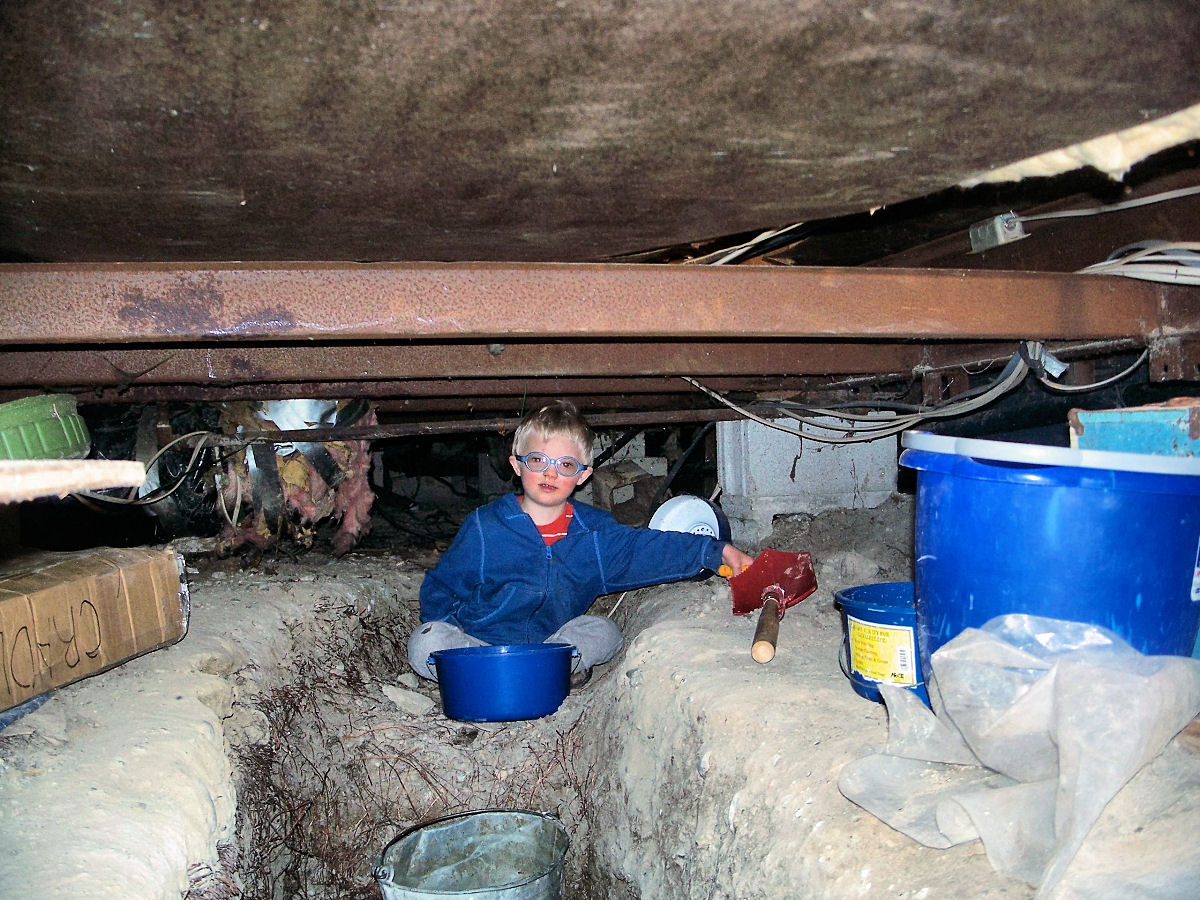 They took the dirt out in buckets and Leo dumped it into the wheel borrow.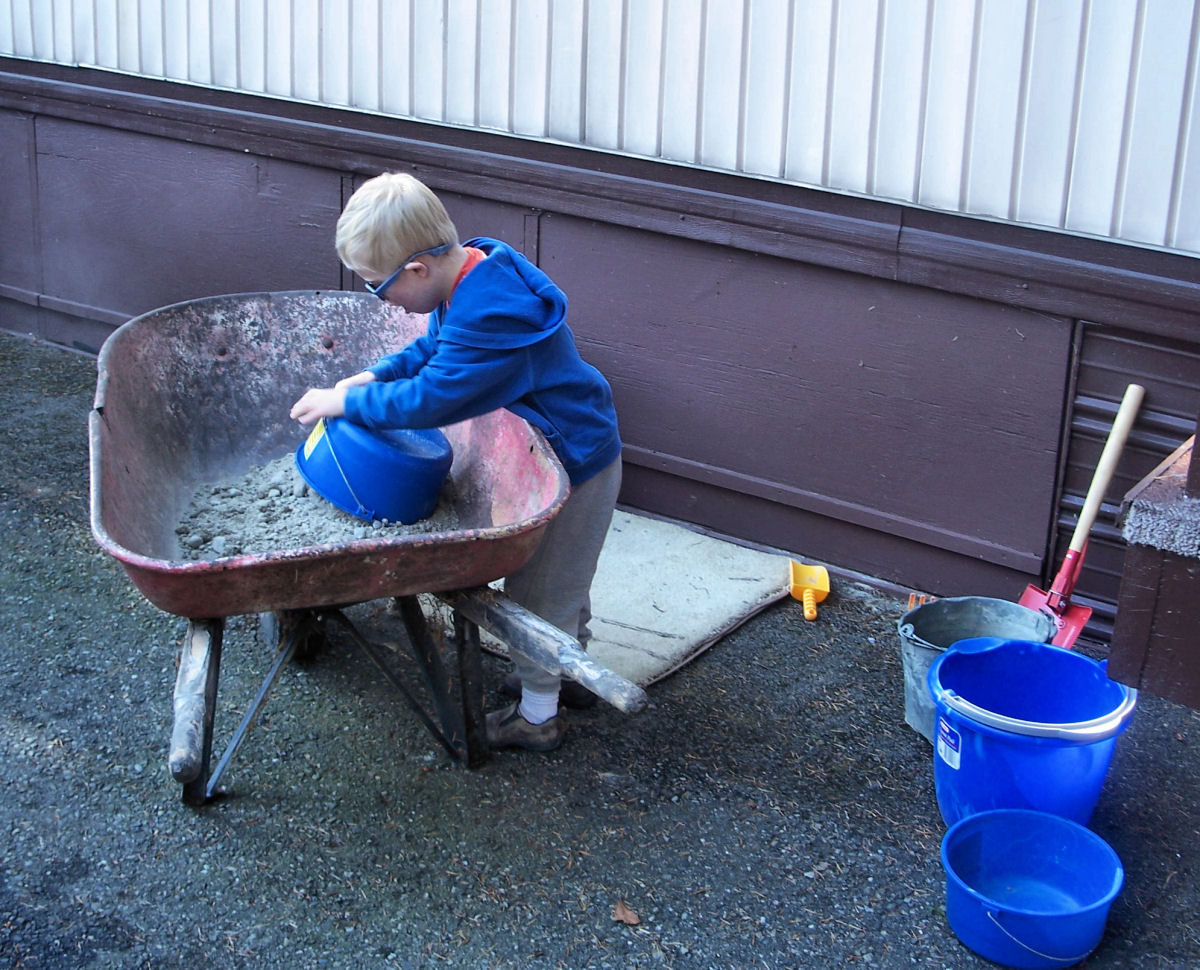 BUT
The next day, PaPa had opened the door, thinking they would go under again.
Instead the two gathered rocks in the front yard and moved them to the hill.

Leo was faster than PAPA in going back into the house from the front yard.
When PAPA got to the back door - Leo was no where in sight.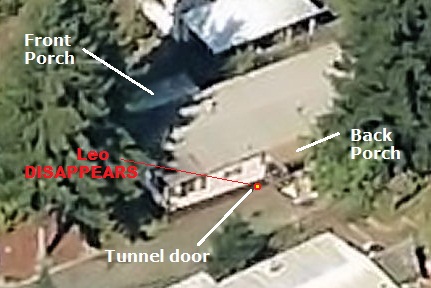 So PAPA closed the tunnel entrance and went into the house.
There was excitment on the front porch where Leo's Mom, Aunt Sara
and Grandma were. He had appeared out from under the front porch
and then dashed back under.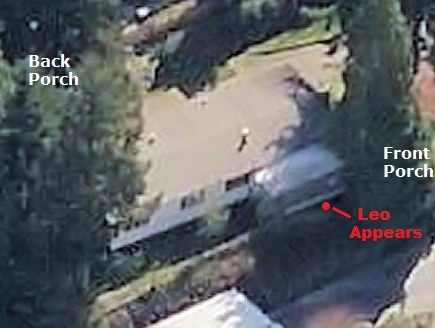 Then, at the back porch, Leo hollered out, I'M STUCK!
So his mom goes under to get him. REALLY!
They both came out, safe and sound.

Go To Kelly's Page