TEXAS TRIP - 1964
Vern and Letha made a trip from East Moline to Texas to visit friends in Dallas
Expressways were not traveled to any great extent so they have been down graded to grey lines.
Red and Blue SQUARES are point of interest
Green and Black SQUARES are places they lived - East Moline, the 1st on this map.

Houston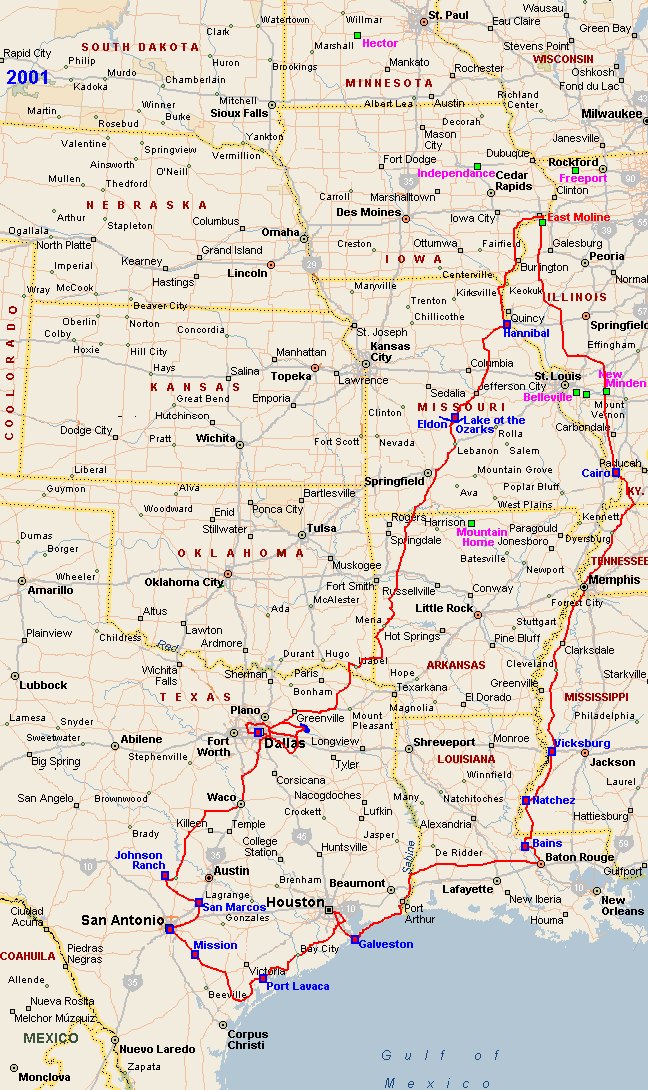 .

..........Goto:Trips Page