BORDER STONE
at HOLLYHILLS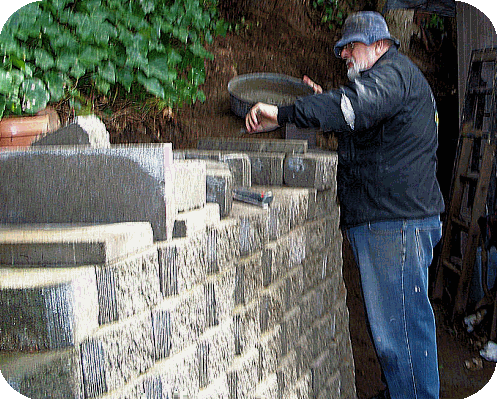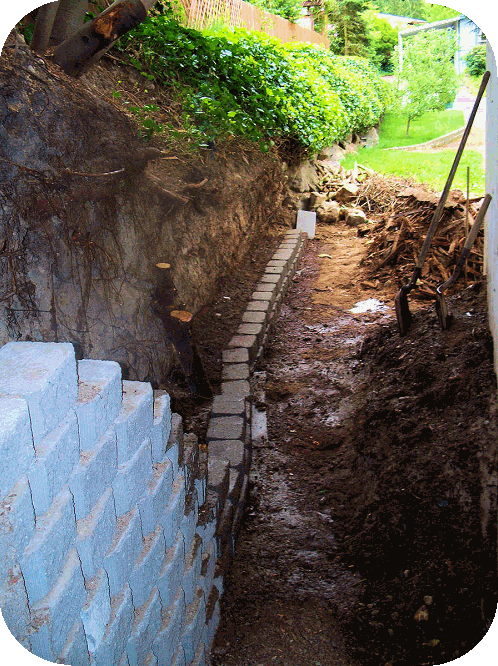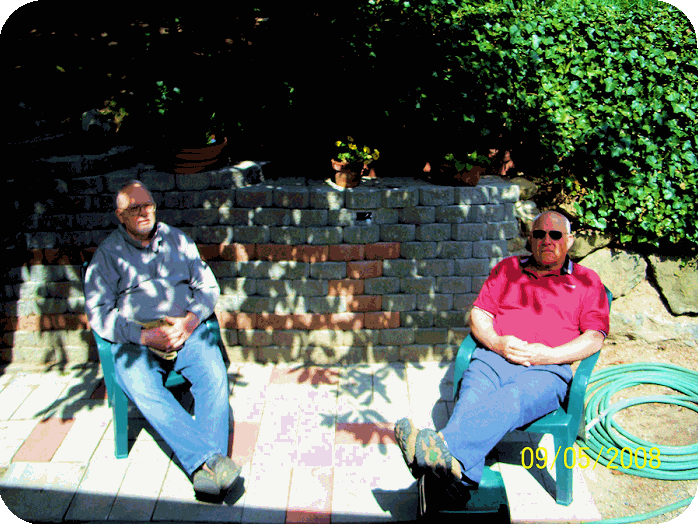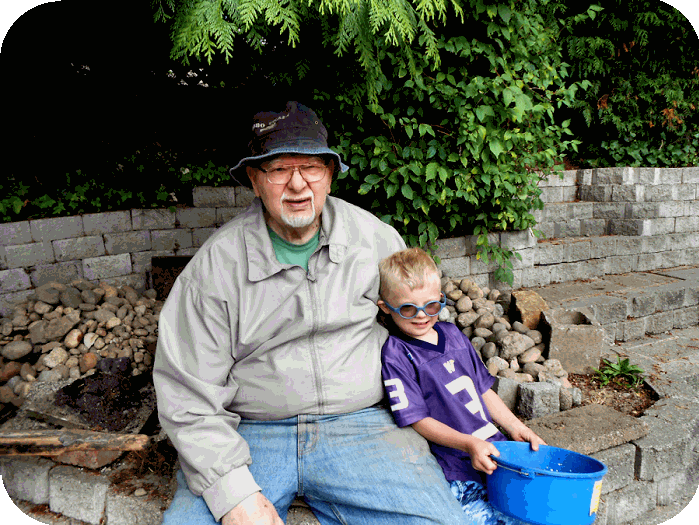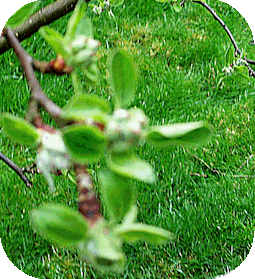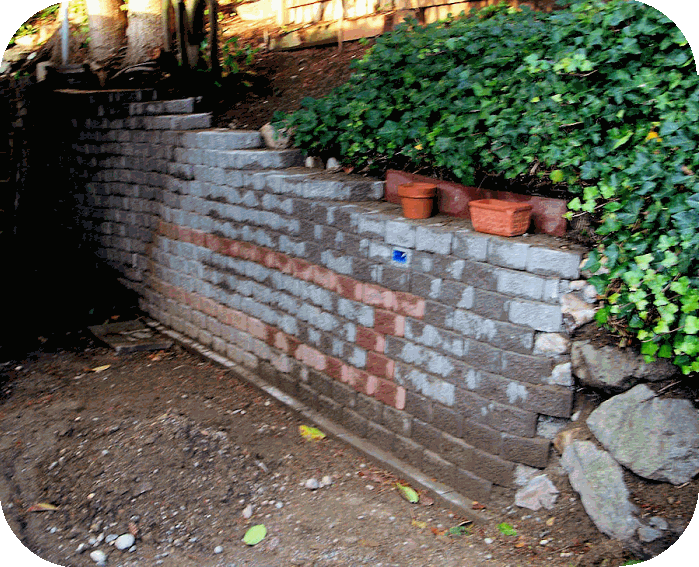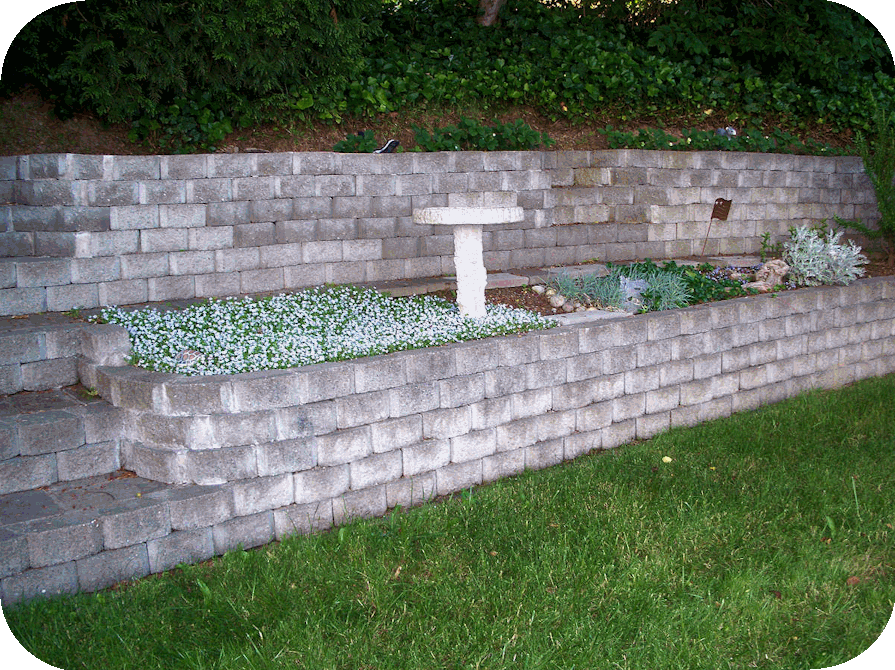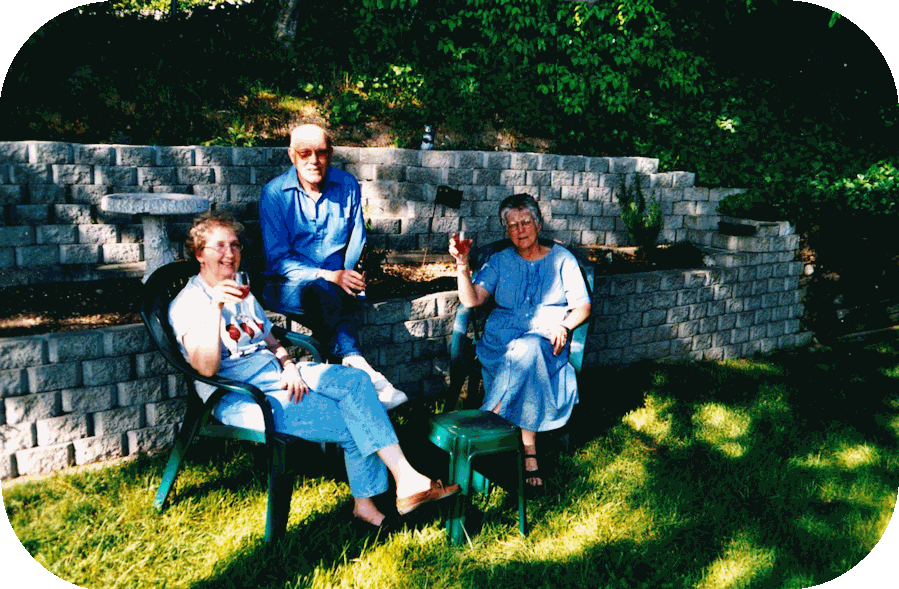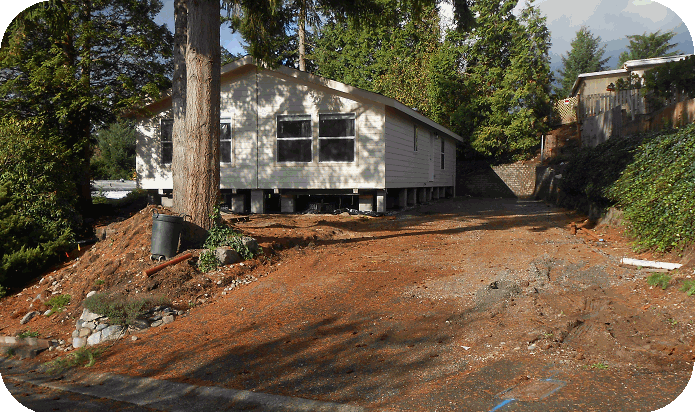 In 2004 this is how the back BORDER STONE WALL appeared. You can see the old RAIL ROAD TIES to the right.
Letha's cousin Joan was visiting with her husband Bill.

In 2007, Vern had extended the wall to where
it was to turn south toward the road.

This is how the wall
appeared in 2008,
behind the new patio
of concrete blocks.

Letha's brother Bob and wife Mary
had come to visit by train.

The wall had outlets
for electricity built in.

The drain basin was cut into the drain pipe
after the wall had been built past it.

Back in the corner you can see
a pipe extending above the wall.
That was intended for placing
a yard light on top.

The conduit extended from an
outlet in the wall where another
conduit exented down and turned
west along the back of the shed.

The wiring was never completed
by me.

Also in 2008 BLOSSUMS appeared
again on the apple tree.

Letha later picked them,

all being along the

BIG ROCK
Retaing Wall!
On a trip
back to
Michigan
I was able
pick up an
old cherry
lug like
I used
when picking
cherries as
a youth.

We purchased
some sweet
cherries and
to take a
photo to see
how the lugs
appeared
back in the 40's/

In 2013
I had Leo
helping me
to CLEAN ROCKS
for display in
the front yard.

This how the
BORDER STONE WALL
appeared when we sold the house.

The new owners kept it.
This is the
new house
being moved
in.


THE WALL
STILL STANDS!


But the tall
PINES

and

The Pacific Madrone

ARE GONE!